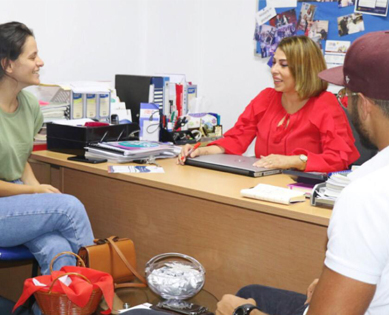 Welcome to the
American Learning Center
Based on an extensive experience in the educational field, the American Learning Center was established in 2005 under presidential decree no. 16181 from the Lebanese ministry of private education. Its main aim is to serve youth and professionals in their various fields of practices by mastering any foreign language they choose to pursue.
The center has appointed highly qualified instructors to engage in the learning process and prepare students for secure university entrance examinations such as TOEFL, SAT, EEE and IELTS.
Furthermore, our Center has chosen certain disciplines that became integral specialties like the English for Special Purpose classes namely the International Business English, open to all corporate industries. What's more, The American Learning Center has chosen expert teachers for foreign language instruction such as Arabic, French, Spanish and Turkish.
It is worth to mention that the center has many affiliations or educational partners in Qatar, Kuwait and UAE namely, Webster Language Center, Oxford Academies and Mish Group (UAE). In short, The American Learning Center is reputable for its best services and connections with different educational entities on the Lebanese grounds, the MENA region, Canada and Australia. We act as students' councilors and regularly work on paving the students' paths to a world of learning that has no limits.